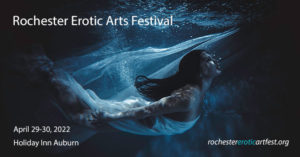 Rochester Erotic Art Festival (REAF)
I have been volunteering for the Rochester Erotic Art Festival ever since year one. The 12th event was held April 29 – May 1, 2022. I love this event, it's my favorite each year. I have been a vendor, a volunteer, a presenter, and more. As always, this year was an amazing experience filled with erotica, laughter, friends, music, performances, and art. I thought I'd share some of it with you – and maybe you will be enticed to go in 2023! Here are a few of my general favorites!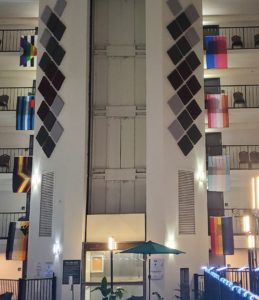 Erotic Art
Every year the art in this show is amazing. This year it was, in my opinion, even more outstanding than usual. I spent a decent amount of time enjoying it – here are some of my favorite shots from REAF 2022. They also had digital art slide shows which featured even more erotic art. My personal favorite was "Pythia's Call" by Opus Ferrell.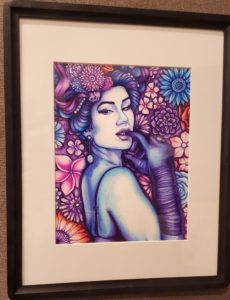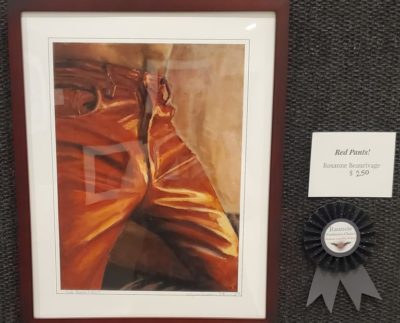 Performances
Because I often volunteer during the festival – I don't always get the chance to see many of the performances. But this year, I did most of my volunteering during show set up – so I got to see more shows! I was able to catch The Rope Fashion Show, The Aerial Artists, The Monster Dolls, Ballerina Goddess, and pieces of the Cat Walk and the Variety Show. Here are a few of my favorites from their performances!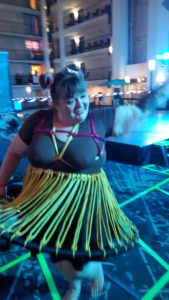 Miscellaneous Fun Shots!
LThis event is so much fun, there's no way one page of cell phone photos can do it justice. Here are some more random fun shots from REAF 2022. Hope to see you there in 2023!